Community Lands Belong in Community Hands!
We are neighbors, families, small businesses, and local advocates in Santa Ana coming together to demand development by the community, for the community.
Community Lands in Community Hands is a stand against the displacement of longtime residents and businesses, and a road towards prosperity—for we are here to stay, and we are here to thrive.
Join us to make sure that new corporate development doesn't push our long-time residents out of Santa Ana and change our neighborhoods forever.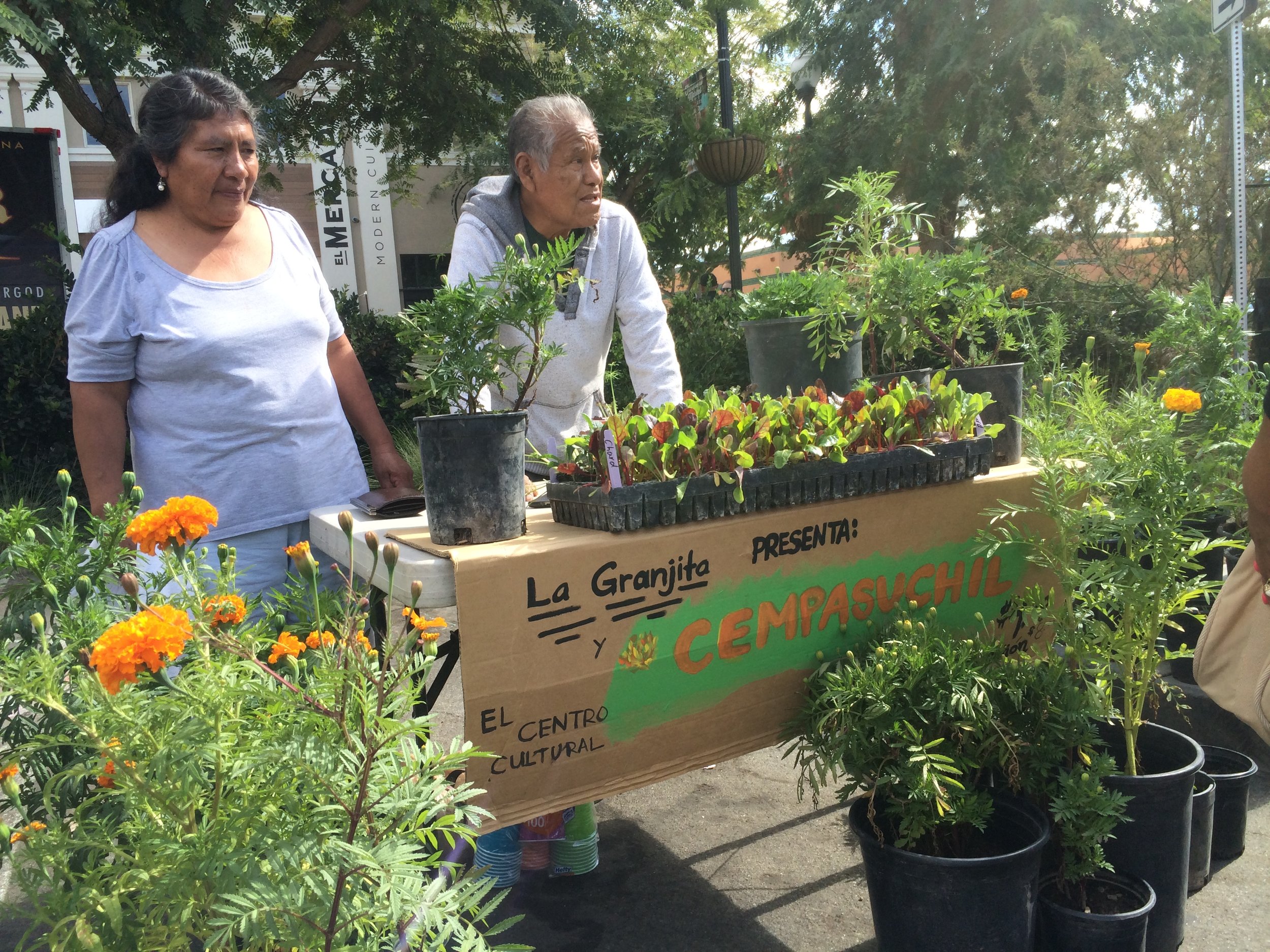 What is Gentrification in Santa Ana?
Corporate development is changing what our community looks like. It brings new, higher income tenants into our neighborhoods, driving up rents and putting thousands of working families – often people of color – at risk of eviction and homelessness. This is what gentrification looks like, and it's threatening our community's identity.
But we are Santa Ana. We are resilient, and we can fix this.
From La Calle Cuatro to Noche de Altares, Santa Ana has a rich history and distinctive Latino culture. Our community is great because we've made it great. We won't let our diversity and character disappear in the name of development. Development must add to, not take away from, the thriving community that we have built.
We have a vision for the future of Santa Ana that welcomes economic growth while protecting longtime residents who have made our community the place we know and love. And we are ready to work together with our city's leaders to bring this vision to life.
In our vision for Santa Ana, we have a say in the changes that happen in our neighborhoods. Will you join us?
There are community-first solutions that we can start today.
1. Place empty public lots into a Community Land Trust, where residents can decide how to use the public land.
2. Create an Ordinance mandating that all new development includes community voices in the planning process and directly benefits existing residents with jobs, affordable housing, and parks and community space.
3. Establish common-sense protections that control rent hikes and prevent unfair evictions.
Together, we took the first step and created a Community Land Trust: a non-profit with a board of residents and community groups who together determine how to develop public land – which local government donates or sells to the Trust at a reduced cost. Instead of profit-driven, private developers, we think it should be up to the Santa Ana community to decide what our neighborhoods need. We are working with the City now to bring some of the more than 90 empty public lots up for sale in Santa Ana into the Trust.